Video
11.11.2016
Heroes & Legends Grand Opening Highlights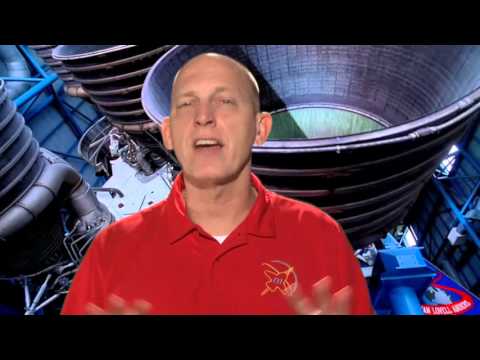 09.27.2016
Astronaut Clayton Anderson shares the top five things to do at Kennedy Space Center Visitor Complex in this entertaining new video.
Anderson is a veteran of two space shuttle missions. He lived aboard the International Space Station for five months, where he performed three spacewalks and operated the robotic Canadarm.
12.19.2015
"Holidays in Space," Kennedy Space Center Visitor Complex's unique
high-tech celebration
, gives guests an out-of-this-world opportunity to celebrate the holidays with is bigger and better than ever in its fourth year Dec. 19 through Jan. 3.
08.14.2015
Dreams do come true. Six-year old Connor Johnson, Denver, Colo., met with astronauts, trained like an astronaut, saw space vehicles and explored the future of space exploration at Kennedy Space Center Visitor Complex this weekend.

In December 2013, Connor launched an online petition to save NASA's funding from budget cuts. Since the age of three, he has dreamed of becoming an astronaut to discover new worlds and asteroids.