Kennedy Space Center Visitor Complex
01.18.2012
A PEEK INTO THE FUTURE - Kennedy Space Center Visitor Complex was selected by NASA on April 12, 2011, to permanently display space shuttle orbiter Atlantis. This initial design concept for a new orbiter exhibit showcases the orbiter as it appears "in flight."
01.18.2012
READY FOR LAUNCH! - A full scale external tank and twin solid rocket booster replicas will stand at the Atlantis exhibit entrance, preparing to launch guests deep into the 30 year history of the Space Shuttle Program.
01.18.2012
STYLE AND SUBSTANCE - The stylized shape of the new home for Atlantis incorporates hues of orange and gold to represent both the heat and the bright colors of re-entry. Special gray colored tiling has been incoporated into the building's design to represent the space shuttle tiles that protected the orbiter from the heat of re-entry.
06.08.2022
Kennedy Space Center Visitor Complex
has announced that effective June 20, 2022, a new, two-day ticket will be offered to accommodate the park's larger footprint and resulting growing demand for multi-day visits.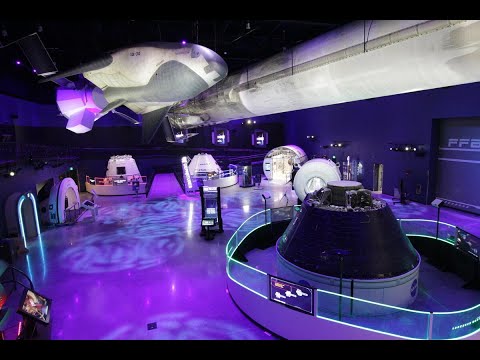 05.27.2022
The future of space travel will come to life at
Kennedy Space Center Visitor Complex
with the opening of its brand-new attraction on June 15,
Gateway: The Deep Space Launch Complex
, which will feature the spaceport of the future,
Spaceport KSC,
and an all-new restaurant,
Space Bowl Bistro
.